Swapping grain + pseudo grain flours for healthy alternatives.
This is further to a recent post we did all about grains and why they're not healthy for us on a regular basis.
❓ Why are grain flours not great? What even are 'pseudo' grains? What healthy alternatives are there and how do they stack up against the regular flours? What are some healthy flour recipes?
I cover all this + more in this post PLUS some bonus info including a brand new recipe! AND a special e-book offer!
---
Pseudo Grains: What you knead to know
And the puns have begun!! 🤣
Less bad but not good: pseudo grains.
"Grains are not only nutritionally unnecessary, but even downright harmful, packed with toxic antinutrients and inflammatory proteins like gluten. Pseudo grains are foods that resemble grains from the perspective of the person eating them, but are not biologically members of the same group. Biologically speaking, cereal grains are the seeds of grasses, and belong to a group called monocots. In contrast, pseudo grains are the seeds of broadleaf plants, and belong to a different group called dicots."
List of pseudo grains:
Amaranth
Buckwheat
Quinoa
Kañiwa
"Amaranth and quinoa have been cultivated as staple crops in the Americas since well before the first European explorers arrived on the continent. Spanish conquistadors prohibited the cultivation of these pseudo grains due to their role in pagan religious ceremonies, but this ban didn't last beyond the colonial era. First cultivated in central Asia, buckwheat faced no such challenge from religious enemies: it spread to Europe unopposed, but then decreased in agricultural importance as farmers concentrated on other cereal grains. Although none of them are as common as cereal grains like wheat and corn, they've have become increasingly popular in recent years as more people become aware of gluten intolerance and celiac disease as serious problems. Pseudo grains appear to be superior to cereal grains in several ways…" – Paleo Leap
But at the end of the day they're plants and they have natural in-built defences (AKA Toxins) which do not agree with the human gut. They may be technically higher in some nutrients but that doesn't mean those nutrients absorb well wen we consume them. Some of them can be OK transition flours for families but there are definitely grain-free options to consider.
---
Sifting through the grain flour alternatives
The transition to grain-free primal eating used to be damn hard. I did it in about 2010 and struggled to enjoy cooking, baking and healthy eating. Our meals were mostly pretty boring, and any time I did use a grain-free flour, one of very few to choose from at the time, the dishes often didn't taste great or have nice texture.
The main flour at the time was coconut. That was the go-to flour and it was not easy to work with! Experimentation and practice helped, oh and a tonne of eggs usually, but eventually more options because available and life in the kitchen got a bit easier.
Let's look at the main grain-free flour options:
Almond meal
Green banana
Sweet potato
Cauliflower
Tapioca and arrowroot
Cassava
Tigernut
Cricket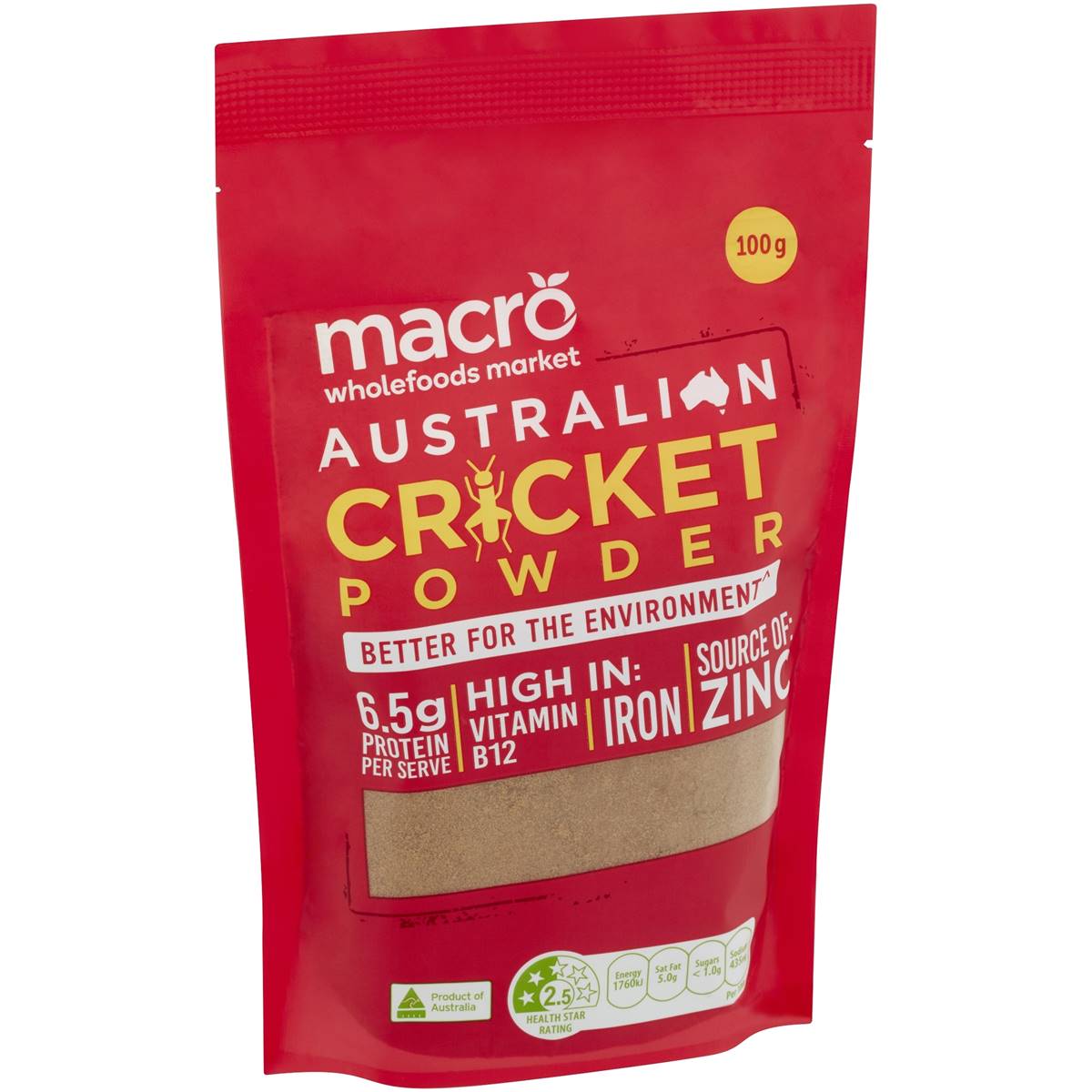 Have you even heard of all of those let alone tried to use them?! I haven't even tried them all but from all my primal cooking experience I can imagine how some would work, and knowing their potential effect on the gut and health, they're not necessarily worth trying.
Which of these have you heard of, used, like, hate?
---
The alternative flours raising the bar in baking
"Raise", get it?! I just can't help myself haha
Anyhoo.. which grain-free flours work the best in baking? Here are my thoughts and experience…
Some are made from plant roots or fruit so they're very starchy and really high in carbs (sweet potato, tapioca, green banana flour, coconut, cassava, arrowroot), with some being quite difficult to work with in terms of straight swap for grain flours. Tapioca and arrowroot, for me, are great additions to cooking and baking with green banana and coconut flour because they act as binders. They actually replace corn starch in primal recipes as well.
I haven't tried sweet potato or cauli flours yet but plan to this week to include my thoughts in the newsletter, seeing as they're now available in supermarkets.
Almond meal is high in fat and works well in baking but unfortunately is probably the most unhealthy because nuts are best consumed only in very small quantities and activated (soaked) to try and reduce the high toxin content. I occasionally make a cake or similar using almond meal but my tummy never likes it.
Coconut and green banana flours are probably the least carby and starchy of the fruit and root options, but absorb a fair bit of liquid (especially coconut) and require adjustments in the qty of other ingredients in cooking such as liquids, oils and eggs. Coconut is much more fibrous and can dry out in baking. Green banana flour is dry also but in a less fibre-way, and makes great biscuits, crackers, cakes and more.
Tigernut is known to be really tough on digestion and I've actually seen people have allergic reactions to it so it's not one I'd recommend using often but could be worth trying.
Cricket flour is a plant-free option made from roasted ground crickets. It's a lot harder to use as a baking flour but makes a great meat and fish coating option or a protein-rich addition along with other flours. It's available from supermarkets and health food stores and is a really rich, nutty kind of flour.
Which of these have you tried or want to try?
---
Which healthy flour dough I like the most?
My absolute fave Primal-friendly flour to cook with is green banana flour.
I became addicted to it years ago when our good friend and paleo chef extraordinaire Dan from Canberra was visiting for a few days and showed me how to use it. He taught me recipes he liked to make with it including crepes, and I spent the next 1.5 yrs experimenting with it, getting familiar with it, and ended up creating the world's first paleo GBF recipe e-books!
It's a staple ingredient in our pantry, I use it for cooking, baking, coating, it's super versatile. It's great on it's own or combined with other flours/powders, depending on the dish. It works in savoury and sweet recipes. I'd never recommend eating it daily, unless it's a transition flour, but a few times a week can be fine for most people.
In terms of pros and cons I think it has far less cons than most primal-friendly flours, especially with regards to nutrition. It can be tricky to use at first, that's why my recipes can be really helpful to get started with it without wasting time and money.
As a subscriber you receive special access to purchasing the first ever Paleo Green Banana Flour Recipe E-books!
👉 Click here to see the recipe lists + to buy
---
Recipe ideas + bonus new recipe!
As I said above, green banana flour is incredibly versatile, but if you're not used to how it works with other ingredients and when cooking with it then it's handy to start with tried and tested recipes. Like mine! If you want to of course…!
If you have used it before and not had great success you might be surprised to know it makes a very fluffy bread! And that's without using a whole carton of eggs!! 😮
Here's a list of all my fave Primal ways to use GBF:
– New York-style pizza base
– Breads and loaves (sweet or savoury)
– Herb crackers
– Sweet tart bases
– Cereal (porridge and regular crunchy kind)
– Coating fish, chicken and pork pieces
👉 There are some recipes on our website you can use
---
✨✨✨ SPECIAL BRAND NEW RECIPE: Homemade Healthy Cereal!
This recipe is great for those occasional mornings you really feel like a bowl of cereal, or for family members to have daily for a while during the Primal transition period away from grains.
---
I had wanted to include my thoughts on using some 'new' flour options but due to current lockdown (at the time of creating this post) and not being able to access the products I wasn't able to try a couple of different flours. As soon as I can though I will and I'll report on them here with an edit!
If you have any questions for us regarding healthy flour options, email us at info@primalinfluence.com or comment below.
---
I hope this information and our perspectives and experiences help you and your family on your journey to better health + more happiness!
Aimee
Primal Health Coach
Visit our website: Primal Influence | Follow us on socials: Facebook + Instagram
Disclaimer:
This disclaimer governs your use of Under the Primal Influence Blog. By using this website, you accept this disclaimer in full. If you disagree with any part of this disclaimer, do not use Under the Primal Influence Blog or any affiliated websites, properties, or companies. We reserve the right to modify these terms at any time. You should therefore check back periodically for changes. By using this website after we post any changes, you agree to accept those changes, whether or not you have reviewed them.
All information and resources found on Under the Primal Influence Blog are based on the opinions of the author unless otherwise noted. All information is intended to motivate readers to make their own nutrition and health decisions after consulting with their health care provider. I am not a doctor, lawyer, psychiatrist, therapist, or your mother, and I don't play one on the internet.
The author of this site encourages you to consult a doctor before making any health changes, especially any changes related to a specific diagnosis or condition. No information on this site should be relied upon to determine diet, make a medical diagnosis, or determine treatment for a medical condition. The information on this website is not intended to replace a one-on-one relationship with a qualified health care professional and is not intended as medical advice.
NO information on this site should be used to diagnose, treat, prevent or cure any disease or condition.
None of the posts and articles on Under the Primal Influence Blog may be re-printed without express written permission of the author. Primal Influence will respond to written requests to re-print parts of posts and excerpts/quotes (10% or less) may be reprinted with attribution as long as all links are left intact.